What is Biodynamic Craniosacral Therapy?
Biodynamic Craniosacral Therapy is gentle, effective hands-on therapy for adults, children and infants. It has its roots in Osteopathy and is developed from the life work of Dr. William Sutherland. It engages rhythms within the body's fluid field that convey the ordering principles of health expressed in the body and mind.
Among many benefits, clients speak of experiencing:
reduced anxiety, increased ease and wellbeing
relaxed, spacious awareness
sense of a whole self that is more than their prevailing conditions
insight and inspiration about current or past conditions
reduced chronic muscle tension
improved joint function
reduced pain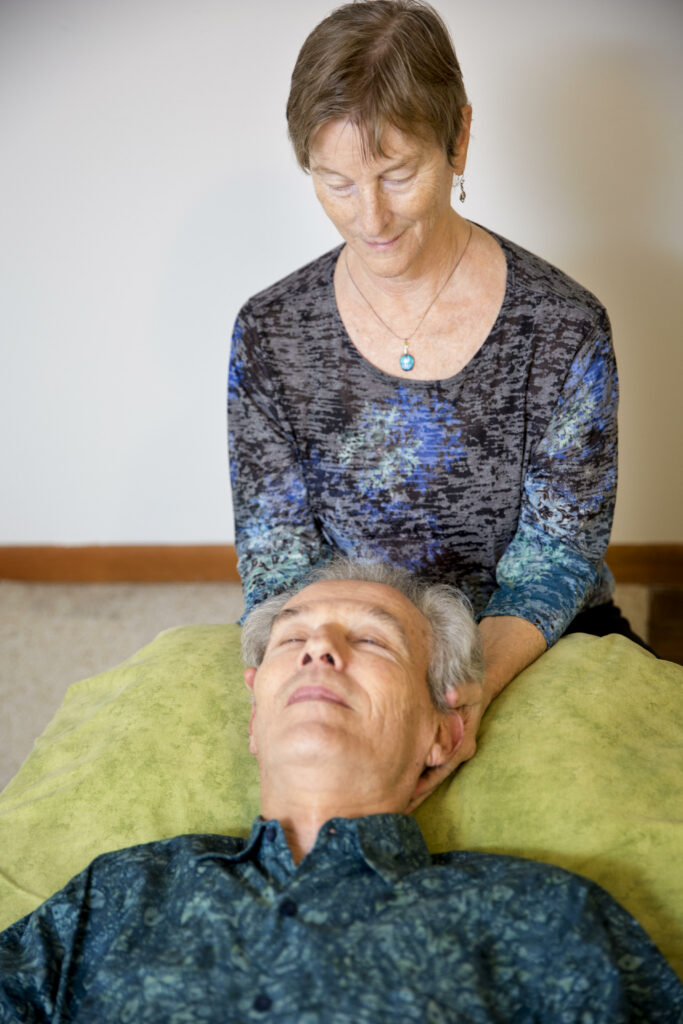 Biodynamic Craniosacral Therapy is gentle enough for infants and children. It helps both healthy infants and infants with birth issues or developmental problems. It is safe and effective for people weakened by serious illnesses. For people confined because of illness, I offer BCT in homes or hospitals. Again and again, I have witnessed clients recover more quickly and completely from the effects of stress, trauma, illness or injury. Read more about my studies and training.
What is a Biodynamic Craniosacral Therapy Session like?
Sessions begin with a check-in so that I can learn about your needs and concerns. Then you lie down on the treatment table fully clothed. Although the work is quiet, I welcome your comments, and invite you especially to speak to your needs. I listen carefully to your body, to you, and choose the placement for contact that allows your aliveness to continue opening, awakening, and engaging internally. A refreshing and relaxing state often arises, which optimizes your capacity for self-regulation and self-healing. We complete the session with time for you to transition from a more inner to an outer awareness. Contact me to schedule a session now.